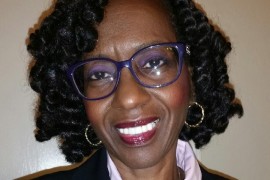 Welcome to our website!
Of hope, faith and Love, Love is the greatest of all. The Holy Bible in Mark 12:31 says, The second is this: 'Love your neighbor as yourself.' There is no commandment greater than these." Who is your neighbor? You must first love yourself before you can love someone else. Inspiring others as an Inspirator, Neuro Linguistic Programming (NLP) Practitioner, Educator, and Happy Life Coach to truly love and embrace themselves wholly is key. No two people are alike. Twins have their own personality. We are all different and we must embrace our differences. We are truly Designer Originales (D.O.s).

"You alone are enough. You have nothing to prove to anybody."
Maya Angelou
Who we are

Professional Happy Life Coach, Inspirator, Neuro Linguistic Programming (NLP) Practitioner, Mentor, Poet, Licensed Minister, Leader with a Doctorate, an Educator who loves empowering, inspiring, and motivating people to the highest good to achieve full potential.
What we do

"Each of us is carving a stone, erecting a column, or cutting a piece of stained glass in the construction of something much bigger than ourselves." Adrienne Clarkson

We only have one house to live in therefore we should live the best life possible, so inspiring people to fully embrace who they are and love who they are so they can be all they desire to be is the focus. We inspire and motivate people. We build up people.

Get in touch

Getting in touch with who you are is vital and your purpose. Do you know who you really are? Are you being who people want you to be or who you were designed to be? Who determines who you are? Soul searching is significant. "To thine own self be true," says, Polonius in Hamlet.